Get the routine Lawn Care you deserve.
Pleasae provide us with some basic contact info
Lawn Care Services
Every lawn isn't created equally with different grass types, soil conditions, types of trees or vegetaion and just the overall landscape. Therefore your yard will be customized to your yards exact needs.
How our landscaping process begins
We'll visit your place of residence or business do a walk through and provide a list of lawncare sevices listed below.
Free Consultation

We'll provide a free comprehensive assessment of the job and layout all your options.

Reliability

Trust that your receiving the utmost quality and trust on all work.

100% Guarantee

A guarantee on all work performed.

Insured

Assurance for all work performed residential and commercial.
Bring life into to your yard
Highly trained lawncare specialists and horticulturist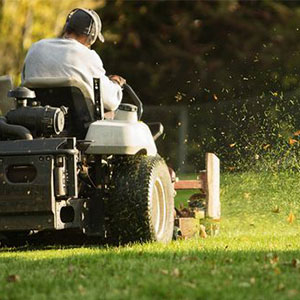 Lawn Mowing
Cutting the grass might come off as being pretty straight forward, but there are two major pointers. When we approach every lawn we first acknowledge what type of grass as each grass varies based on length cut. Grass cut to short will damage and possibly kill it, while allowing it to grow to high can be just as determiental. Next understanding the landscape from edging to small spaces to accent the landscape.
Tree & Shrub Maintenance
Just with mowing the grass, understanding the length is just as important. With routine mainteiance trees and shrubs will only strengthen and continue to enchance in beauty.
Fertilization
Every lawn from the grass above to the soil below will 100% dictate how green and healthy your lawn will look. Our approach begins with testing the soil and understanding the pH and nutrients currently found that the grass is feeding off. From there we'll choose specific fertilizer to based on the season, grass type, and soil conditions.
Pest control
Removing unwanted creatures this includes ants, beetles, and moles from your yard can be a task if you're not sure.
Disposal services (brush and clean fill)
Upon compeltion of any job we'll rake and remove all debris found with all routine maintenance.
Landscaping Gallery
Cleanup & Sod Replacement

The owner contacted us because of his HOA guidelines of dead St. Augustine in the front yard. We removed all vegetation, prepared soil with nutrients, graded, and laded down a layer of St. Augustine sod.

Cleanup, Grading & Sod Replacement

Owner wanted a low maintenance sod so we suggested centipede. We removed all previous grass and weeds, graded soil, and replaced with centipede sod.

Paver Installation

We removed all existing grass, prepared yard for pavers, and finally installed pavers.

Grass Cleanup + Grading

Grass removal & grading property for sod preparation.
What others are saying
From our very first customer, current, and future; our number one goal is to bring clients premium quality at the best price.
"Extremely happy with my new lawn. Sod arrived perfectly, installation was quick and swift. One month later my grass is still green. Thank you!"

Janice Rainley

Sod Replacement

"I called bhild specifically for a new landscaping design for my home. I need to my front yard and backyard. This included putting patio, driveway pavers, sod, and plant beds..."

Luis Lopez

Landscape Design
Frequently Asked Questions
Have questions? We got answers! Read below from many popular questions from clients.