Hardscaping
Get your Free Pavers Consultation
Provide us with some basic contact information to get a free consultation.
Affordable Hardscaping & Paver Services
Free Consultation

We'll provide a free comprehensive assessment of the job and layout all your options.

100% Financing

Offering incredible financing options for up to 12 years for all related lawn services. Get pre-approved here!

3x Faster

Our projects are completed 3x times faster than other pavers industry norm.

2 Year Warranty

We provide a 2 year warranty based on normal wear and tear of pavers.

Insured

Assurance for all work performed residential and commercial.
A selection of pavers to choose from
Adding pavers to your home such as to your driveway, walkway, pool deck, and patio can provide enormous benefits compared to a conventional concrete slab. The most popular reasons why pavers are an ideal source is because provide superior water drainage, appeal (with such a large variety of paver shapes, colors, and textures) and are non-slip while wet.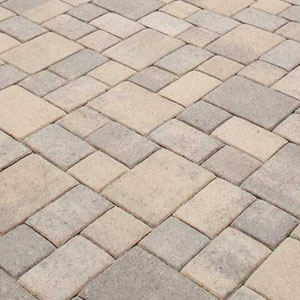 Concrete Pavers
Concrete pavers provide extreme durability that interlock with one another. Concrete Pavers vary from different forms of sands, crushed stone, cement, water and colorfast pigments. When installing the pavers edges are poured with a concrete footer which allows the pavers from moving. Within the joint spaced sand is filled to allow pavers to behave as a flexible surface.
Learn more
Concrete Paver Applications
Choose from a selection pavers provide such a wide selection of applications. Learn more about costs, and our selection of styles & colors.
Get a Free Estimate
Frequently Asked Questions
Have questions? We got answers! Read below from many popular questions from clients.
Our Local Paver Service Area
Add pavers to yard, to create a driveway, walkway or pool deck to your home. See our paver selection and pricing in each of our service areas.