Artificial Turf
Installation of Artificial Grass & Turf Ocala, Florida
Owning property comes with numerous benefits, but the challenges of maintaining a pristine lawn can often be overwhelming. Say goodbye to the endless hours spent mowing, watering, and fertilizing. Artificial turf, also known as artificial grass, fake grass, astro turf, or synthetic turf, presents an ideal solution to eliminate these maintenance burdens while keeping your property looking immaculate year-round.
We have synthetic grass solutions. Choose bhild to help you find the best artificial lawn to compliment your property, or help you build a perfectly manicured lawn, putting green, or playground. Contact us to receive a free estimate within a couple of hours.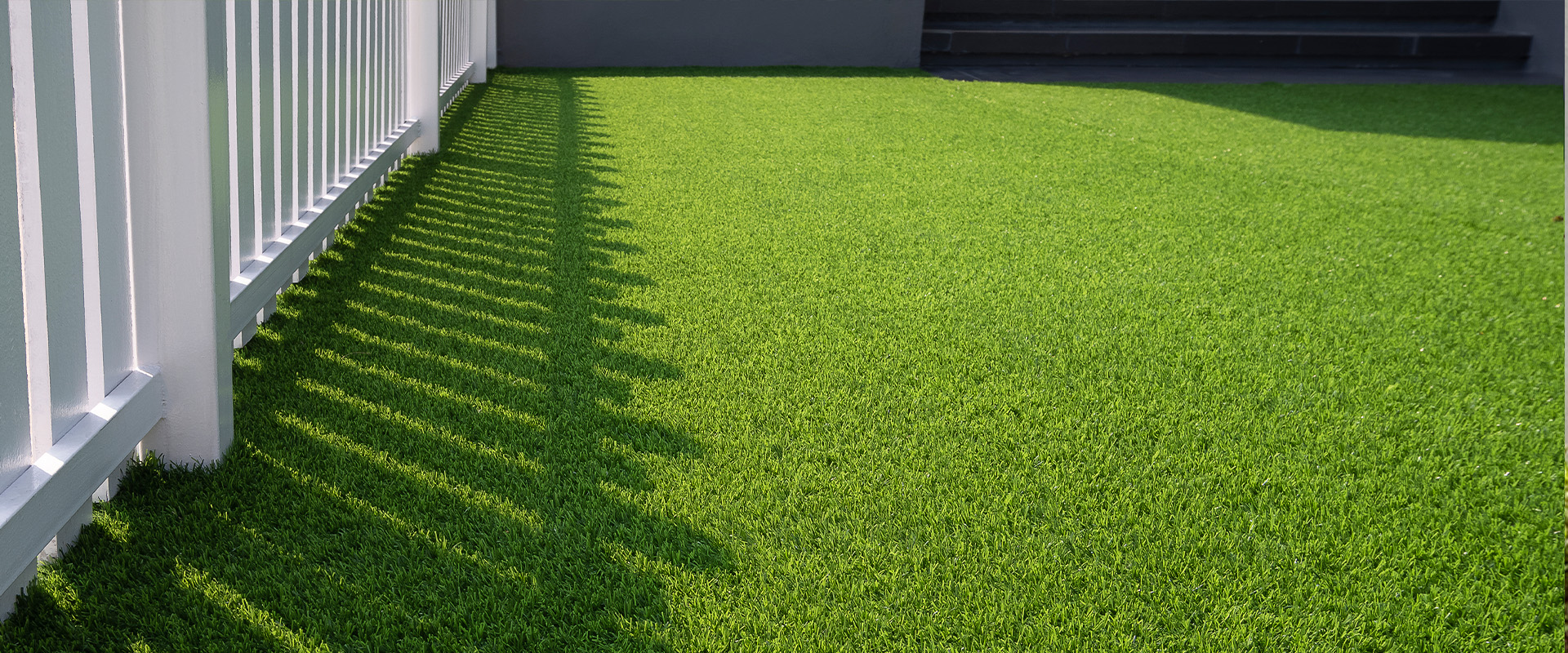 Ocala Artificial Grass Products and Price Ranges
bhild, as a Ocala artificial grass professional, is dedicated to using high quality craftsmanship and premium products to bring the best artificial turf to your property. Our synthetic grass brings beautiful and natural-looking grass to its clients at a low cost, making it the perfect solution for any playground, sports field, lawn, or putting green. To find the highest-quality turf installation services in your area, reach out to a Ocala company that you can trust to go above and beyond with its world-class on-demand services.
When you request your estimate, our team of experts is ready to help. From the time you call us on the phone or fill the request form below, we will return your request promptly, with a comprehensive quote to make your low maintenance lawn dreams a reality.
Free Estimates

We'll give you a free estimate upon arrival when a project manager visits. They will understand your needs and ensure full completion of the project from start to finish.

Financing

100% financing from low to high credit for a range of services in Ocala, Florida.

Quality and Professionalism

Our clients love us! Read why from recent reviews.

2 Year Extended Warranty

Professional installation with meticulous care with a common two-year wear and tear warranty.

Licensed & Insured

As a licensed and insured artificial grass Ocala, Florida contractor, our level of experience on the job is leading among the industry. Contact us today!
Cost of Artificial Grass in Ocala, Florida
What to Consider Before Synthetic Grass Installation
Ocala, Florida Homeowners before having synthetic turf professionally installed, ask yourself the following questions:
1. Are there sprinklers, pipes, or electrical wires where you plan to install artificial turf?
Check to see if the turf parameter contains these items before installing synthetic grass. If they are present, you can choose to keep the items there or relocate them. This decision impacts the installation cost.
2. Are there weeds or grasses growing in the artificial grass installation site?
If there are grasses or weeds growing within the installation parameter, remove them or spray them with weed killer. Furthermore, when laying artificial grass, the concrete base material prevents any weeds from growing from beneath. Additionally, installing a geotextile weed barrier along with your artificial turf adds an extra layer of protection. This works to keep weeds and ground-dwelling lawn pests out of your synthetic grass.
3. How is the drainage where you plan to install the artificial grass?
If you are installing synthetic grass on a hard surface or on slow-draining soil, consider adding a drainage system such as a drain or additional base material. This is necessary because it prevent puddling, mold, and mildew in your synthetic grass. Our professionals will work with you to ensure that you have the right drainage for your turf.
4. What is the shape and size of the designated artificial turf area?
The cost of the project depends on the size and shape of the turf. Synthetic turf is made in at a set width. Therefore, non-rectangular shapes that involve curves cost additionally due to waste accumulation. Non-hard surfaces such as concrete slab require about 3 inches of excavation to prepare the area for road base material to solidify a strong, sturdy surface. The road base and turf is packed tightly to ensure that the synthetic turf has even surfacing.
5. How do I get started? What is your consultation process?
When beginning any turf project, we begin with listening and understanding the needs of the client. From there we then simulate the installation process, but more importantly plan out how we can do it sustainably. We review images and measurements, then we then build out a design and job estimate.
Our Synthetic Turf in Ocala, Florida
Project Name: Artificial Grass in Gainesville Front Yard Landscaping Turf

City: Gainesville, FLDate of Inquiry: September 01st 2021What Kind of Location: Home/ResidenceGrading Required: Very Large (More than 2000 Sq Ft)Variety Selection: Landscaping Turf

Zip Code: Florida 32608Date of Completion: October 14th 2021Size of Area: Medium (Less than 600 Sq Ft)Old Surface Removal: Grass, Dirt, River RockComments: Client had Bahia grass (commonly called a nature grass or pasture grass), but wanted to remove and replace it with fake grass that he could more easily maintain. The area was graded accordingly for water flow at the Gainesville, Florida home to prevent the artificial grass from flooding or puddling. The client choose a great fake grass alternative for low maintenance lawn.

Project Pictures (Before and After)

Project Name: Artificial Pet Turf Gainesville

City: Gainesville, FLDate of Inquiry: September 01st 2021What Kind of Location: Home/ResidenceGrading Required: Medium (Less than 600 Sq Ft)Variety Selection: Global Syn Pet Turf

Zip Code: Florida 32607Date of Completion: October 14th 2021Size of Area: Medium (Less than 600 Sq Ft)Old Surface Removal: Grass, Dirt, River Rock Comments: Client had trouble maintaining a healthy grass area because of the consistent change in soil composition. Therefore client decided to add artificial pet turf.

Project Pictures (Before and After)
Frequently Asked Questions
Commonly asked questions about our artificial grass.
1. What are the largest benefits of artificial grass compared to natural grass?
The levels of time, attention, and worry that go into natural grass maintenance are quite high. Fake grass does not require mowing, irrigation, fertilization, or pest control, and it can endure all types of weather. And most importantly, it will STAY GREEN! Switching to artificial grass is an excellent way to save time and save money on landscaping. Its environmental benefits include water conservation and reduced pollution emission from landscaping tools and chemicals. Additionally, synthetic grass is an excellent material for putting greens and sports fields due to its even surface.
2. How long does artificial grass last?
Our synthetic turf is very durable and can last up to 10 years.
3. How is artificial grass environmentally friendly?
Artificial turf can lower your carbon footprint, as it does not require mowing, watering, or fertilizing like traditional grass lawns. Installing synthetic grass reduces the amount of CO2 emissions from lawnmowers, and it lowers water usage and chemical runoff. These are just a few of the many environmental benefits to using synthetic grass to build lawns and artificial putting greens.
4. Is artificial turf safe for pets and children?
Yes, whether it's for putting greens or dog grass, synthetic grass is pet safe and child friendly and has shock absorbing qualities. We ensure that our artificial turf installations have proper drainage so your grass remains easy to clean and safe for your loved ones. And kids stay cleaner! Artificial grass is resistant to digging, running, and rough play. These are just a few reasons why many pet owners, animal shelters, and dog parks use artificial dog grass. Most importantly, fleas do not have the ability to nest in fake grass. This means that artificial grass can significantly reduce the likelihood of flea infestations.
5. Does artificial turf get moldy?
Our artificial grass drains and absorbs minimal water and is therefore resistant to mold, even in Florida. However, it is important for your turf to have a proper drainage system set in place. This prevents puddling and flooding, which can cause mold and mildew to form in the artificial grass.
6. How do I clean artificial grass?
There are plenty of ways to maintain a beautiful synthetic grass lawn. For a quick spruce, use a leaf blower to remove any debris from the fake grass. For a more in-depth cleaning that removes bacteria, spray the turf with a one-to-one mixture of water and cleaning vinegar. Rinse the mixture off with a hose or a pressure washer on a low setting and brush the grass when it is dry. You can also use a simple stain deodorizer to successfully remove brown spots and pet stains. Overall, fake grass is much easier to keep clean than organic grass.
7. Do I need to treat fake grass with pesticides?
No. Insects and other critters do not typically dwell in artificial grass as it does not offer them a food source or easy access to soil for nesting, like natural grass. This makes synthetic turf an efficient and environmentally friendly pest control method.
8. Where do you provide artificial grass installation services?
We provide artificial pet turf, putting green turf, and landscaping turf installation services throughout Marion, Alachua & Levy Counties. This includes Ocala, Newberry, Dunnellon, Bronson, The Villages, Williston, Archer, and Gainesville, Florida.
9. Are you licensed and insured?
Yes, we have licensure and insurance to install and maintain artificial turf in Ocala, Florida.
10. What payment methods do you accept?
bhild accepts all major credit cards (3% processing fee), cash, check, other mobile payments (paypal, zelle, cash app), and 100% financing up to $100,000. APR range from 6.9% and upwards.
11. Can I pre-qualify for financing?
Yes, please complete the form above to request a free quote.
12. How long does it take to fully install artificial turf?
In most cases we provide a detailed quote within 72 hours of initial contact. This includes a blueprint, costs, and terms of work. After the contract and HOA permission (if applicable) is approved, our average completion time is within one week of initial contact. This varies based on which items we have in stock.
13. What guarantee do I have on the work performed?
We provide a minimum of a 2-year craftsmanship warranty on all turf installation services. Further details for the warranty are included in our terms of service.
Stay up to date
with the lastest information