The Top Best AC Brands
By: Nicholas Indellicati
Date: Jul 22 2021
Similar Articles
Many consumers are unfamiliar with ductless air conditioning systems. We've assembled some info to help you learn!

The part of your HVAC system you interact with the most is your thermostat so let us help you choose the right one for your home!

If you are concerned about your current system's performance, it may be time to consider investigating how to air balance your home.
Which air conditioning manufacturers provide the best value, price, and quality? Who provides the best central air conditioner? For homeowners the central air conditioner is an essential home appliance that provides cool, comfortable air inside your home. The question is: which ac manufacturer offers the best price and quality? In this article, we will assess different central ac units in order to determine their value when homeowners purchase them – rheem, goodman, bryant, lennox, american standard, ameristar and trane. We have researched multiple factors including value pricing, dependability, customer service ratings, and reviews on google to help homeowners make a better-informed decision when purchasing their next air conditioning system. So whether you are looking to purchase a new central air conditioner or you need repairs done to your current system check out our list of "top 5" best ac brands!
Now before we get started with talking about the best brands first we should mention the SEER rating, and the specific tonnage of your central air conditioning system.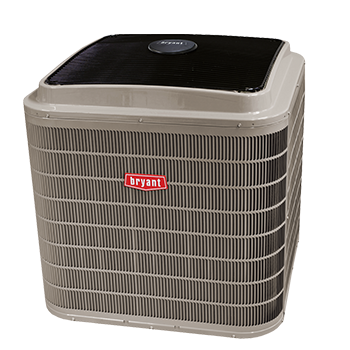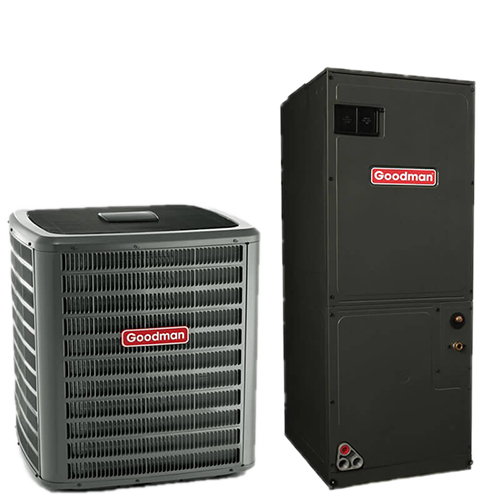 SEER
The SEER (seasonal energy efficiency ratio) is a measure of the cooling efficiency. It's useful because it can help you determine the most efficient ac unit you can buy for your money. The higher the SEER rating, the more power efficient your system is. Air conditioners that have a minimum SEER rating of 14 or higher, will come with the energy star signature which is very helpful for homeowners who are looking to have their cooling system pay for itself over time.
The best ac unit needs to have a SEER rating of at least 14. However, the higher the SEER rating allows for better cooling and faster cooling times. The standard SEER rating for most central air conditioners is 13. That's not a bad rating at all, but it doesn't offer the best cooling system out there. If you live in an area that has hot and humid summer days then the higher SEER ratings are worth investing into. Otherwise, 13 SEER units will do fine.
Tonnage
Based on the size of your home, you'll need to choose a certain size central ac or also the air conditioning tonnage for your air conditioner unit. This will help determine how much cooling power your ac unit can supply to your home or business. The most basic rule of thumb is: for every 400-600 sq ft of home, you'll need a tonnage of 1. For example, if your home is 1200-1600 sq ft you're going to need an air conditioning of 2-3 tons.
Now that you know how to determine the right ac unit for your home's size, let's move on to the best ac manufacturer.
Here is a list of the top best air conditioner brands.
The Central Air Conditioners
What are the factors you consider when getting a new ac installation? The energy efficiency? The size? Most homeowners buy a new ac system based on the SEER rating and the price. As mentioned above, the SEER rating is a measure of an ac unit's efficiency. The higher the SEER rating, the more efficient your system will be at cooling your home. And in return reduce the cost of cooling your home.
With higher SEER Ratings the more knowledgeable the technician must be thus adding to the cost of the total cost of the unit.
What about the central air conditioning tonnage of each unit? You don't want to get an ac system that is over exerting itself nor do you want a system to large. The air conditioning systems needs to be somewhat of a balance between the two. A larger system is not as efficient and that means higher energy bills. And an inefficient unit is not going to cool your home well, leaving you with a hot humid house.The ac unit needs to be efficient and of good tonnage for maximum efficiency.
6. The most Affordable Brand — Goodman Air Conditioners
Goodman Air Conditioning brands has been manufacturing hvac systems for over 60 years. With a single stage condenser. They offer a variety of ac units including the Goodman GMC series which offers 8-way multi directional air flow and has an energy efficiency rating of 14 SEER. This unit is priced in the mid-low range and can be found on homes throughout the nation. Compared to other brands goodman air conditioners is one of the most affordable with pricing in the low range. However they still manage to keep their quality high so don't be deceived. Goodman doesn't provide high energy efficient ratings, making their units suitable for areas with mild temperature. The installation costs of a goodman ac unit are low.
Pros
Homeowners are often looking for high quality and low price.
Outstanding warranties for homeowners
Good after sales service
Energy Star certified, leading-edge filtration
Eligible for discounts on selected models
Goodman ac units use refrigerant R-410, which is said to be less harmful to the environment.
Suppliers & ac installers are available in many parts of the country.
Installation costs are low.
Cons
Not as reliable as Carrier, Lennox, Trane, or Rheem
Although manufacturers typically offer a one year warranty, if something goes wrong that is not related to the installation, labor fees are not covered after the first year.
There are more efficient ACs in the market as well in terms of SEER rating
Moisture removal rate is not as effective as many competitors.
Goodman are wholesaled to any HVAC installer who wants them. This has allowed some non-factory trained HVAC installers into the market.
5. A Dependable Brand — Bryant Gas Furnaces, Heat Pumps, & ACs
Bryant Gas Furnaces have been providing residential gas furnaces since 1905! They are one of the best ac brands in the HVAC industry. Their units are available in a wide range of efficiency ratings, starting with 14 SEER/9.5 HSPF and up to 80% AFUE. Their lineup of hvac systems includes the Bryant Evolution, which is one of the most efficient air conditioning units on the market. You can find these ac systems in mid-to-high price range, but their well worth the investment. The energy efficiency rating on these ac units is high, making them suitable for homes in hot and humid climates.
In addition to their wide range of air conditioning systems, Bryant central air conditioners are also well known for their reliable air conditioning heat pumps and furnaces. You can find these gas furnaces in lower price ranges that come with affordable installation prices.
One of the factors that make Bryant air conditioners such a great central air conditioner is their dedication to customer care and satisfaction. Their commitment to excellence can be seen in their high ratings with the BBB and TrustLink.
For more information regarding Bryant Gas Furnaces, Heat Pumps & central ac units, feel free to visit their website – Bryant.com. Other top ac brand products from Bryant include:
4. Energy Efficiency Brand — Lennox Air Conditioners
What type of customers prefer lennox? Based on customer reviews, customers expect high quality with better efficiency ratings than Trane and Carrier, is worth investing for long term benefits like savings on energy costs. Lennox has proved to be a great unit for your home .
Lennox ACs are only sold through dealers who are trained to install them correctly. These companies must also have sufficient labor and parts available in case there is a need for repair or replacement of parts. Many Lennox customers prefer the brand because of their outstanding customer service and warranty options.
In addition, Lennox central air conditioner offers some of the highest energy efficiency ratings in the industry, and many of their products come with an 18-year warranty. One of the most impressive Lennox ac models is the Platinum XLi14, which comes with a 14 SEER/8.5 HSPF rating and a five-year limited warranty! The installation costs are higher than comparable units and require a very specific understanding to proper installation.
3. The Best in Value Brand — Ruud or Rheem Air Conditioners
Ruud has been providing ac systems for over 80 years! They offer a wide range of ac units including the RHEEM model with an energy efficiency rating of 14.5 SEER. This unit is priced in the mid-high range and can be found on homes throughout the nation. Rheem uses a variable-speed compressor which, unlike older compressors, provides better performance and lower operating costs by delivering more cooling in the summer and less energy in the winter. This unit is well-reviewed by consumers and provides a solid value for the price. Other top ac brands from Ruud include:
Single Stage versus Two Stage
What is a single stage central air conditioning unit? What is a two stage central air conditioning unit?
A single stage ac unit (also known as a mono-stage system) is an air conditioner that has one compressor. This compressor compresses the refrigerant and notifies it to start cooling. A two stage ac unit has two compressors. The first compressor compresses the refrigerant and directs it to the coil in your house, while the second compressor activates only when the temperature of conditioned air has reached a certain level. When the first coil is cooled to that certain temperature, it switches off and sends a signal for the second compressor to activate. The two compressors continue running in this fashion until your home's satisfied with its current temperature level.
The American Society of Heating, Refrigerating, and Air-Conditioning Engineers (ASHRAE) has determined that single stage central air conditioning units are suitable for use in homes with two to four rooms. For larger homes, it is recommended to install a two stage ac unit. This will ensure your home stays at the proper temperature throughout the entire day.
A two stage central air conditioner uses less energy than a single stage ac unit. This lowers your monthly utility bill!
Patented Compressor Technology
One of the reasons Rheem air conditioner brand is considered such an excellent ac manufacturer is because they use patented compressor technology. These compressors are not only more efficient but also last much longer. This translates to using less energy, a smaller energy bill, and fewer ac repair and maintenance calls.
The Rheem air conditioner brand consists of various models with different SEER ratings. What are the most efficient Rheem air conditioners? The most efficient Ruud ac unit is the RHEEM CPH01T 30-Ton Horizontal Split System Central Air Conditioner. This ac unit's SEER rating is an impressive 16!
Rheem is also well known for their reliable air conditioning heat pumps and furnaces. You can find these gas furnaces in lower price ranges that come with affordable installation prices.
One of the factors that make Rheem such a great ac brand is their commitment to customer care and satisfaction. Their commitment to excellence can be seen in their high ratings with the BBB and TrustLink.
For more information regarding the Rheem ac units, visit Rheemac.Ruud.com and view their variety of models with different ratings and capacities to meet your home's specific needs.
Pros
One of the best central air conditioner brands
Low installation cost
High Energy Efficiency or SEER Rating
Tax Incentives
Great efficiency at low cost.
Cons
Moderate Customer Service.
Not as readily available as other central air conditioners like lennox, trane, or goodman.
Shorter warranty than other brands.
2. The Quality Brand — Carrier Furnaces, Heat Pumps & ACs
The Pros of Carrier Air Conditioner:
The Carrier air conditioner brand is one of the most efficient ac units on the market. Carrier products are well-known for being reliable and efficient HVAC system. These ac units are suitable or homes in hot and humid climates. The Infinity Series and Performance Series are two series of quality for a reasonable price by Carrier. The two can fabricate up to twenty-five years if properly maintained, providing homeowners peace of mind. The Carrier Comfort Series line includes affordable models for climates with mild summer temperatures in all geographic locations. The 16-19 SEER models are the perfect fit for moderate summer conditions and can be found in each of the four main series offered by Carrier. For hot climates, consider a 21 SEER Infinity model. The Carrier line of AC units all use Puron-branded R-410A refrigerants. This type of refrigerant is better for the environment than earlier formulas and sizes range from 18,000 BTU (1.5 ton) to 60,000 BTU (5 ton). They can cover up to about 2,500 square feet in size. The Infinity 21 24ANB1 with 21 SEER efficiency is very efficient, but it is a two stage model. That makes it more affordable than if it were variable speed. The model has been rated an excellent value by a leading consumer group. The Infinity 17 Coastal air conditioner has an enhanced coating and other features designed for areas where sea spray is an issue. Also, it comes with a 5-year coastal corrosion warranty that is decent but not outstanding. The Performance 14 24AHA4 is a compact AC, requiring only 6" of clearance and can be stacked for multi-family housing.
The Cons of Carrier Air Conditioners:
Home owners have many different options for buying a central ac, but some are very high quality while others are not.
Despite being highly rated for durability, Carrier offers limited warranties on its Comfort models. Most offer 5-year warranties and Infinity and some Performance models only 10-year warranties. Meanwhile, Goodman, Maytag and other manufacturers offer more -generous warranties.
Carrier models are more expensive in their comfort, performance, and infinity classes. For an estimate of prices we will need to have a salesperson at your home. Carrier was one of the first major brands to invent variable-speed/modulating technology. It has fallen behind some other models from brands like the Lennox XC25 (26 SEER ), the Trane XV25 (26 SEER) and the Mitsubishi MSZ-G25HR (27.5 SEER) of high seer ratings. They also appear to be using an older inverter design that is not as efficient as more recent models from competitors like Rheem, Amana and Lennox. Carrier was recently purchased by United Technologies which has an established track record of high quality products. Whether this will be reflected in a long-term trend remains to be seen.
Carrier's warranty is not as good as other brands like Lennox, Trane and Ruud. Carrier air conditioners have suffered from some problems that are common to all brands which include–heat pump compressor failure, condenser coil leak, outdoor fan motors or compressor burn out. These can be costly. Though not as troublesome, the evaporator coil can also have problems.
Carrier was recently purchased by United Technologies which has an established track record of high quality products. Whether this will be reflected in a long-term trend remains to be seen. Carrier air conditioners have suffered from some problems that are common to all brands which include–heat pump compressor failure. And lastly:
1. The Best Brand — Trane Heat Pumps, Furnaces & ACs
Trane central air conditioning has been manufacturing residential heating and cooling systems for more than 100 years! Trane offers a wide range of ac units including the XL20i which is an energy efficient 20 SEER system that can be installed into existing HVAC systems to increase energy savings. This unit is priced in the mid-high range and can be found on homes throughout the nation. Trane has exceptional quality control, with nearly zero complaints from customers. Trane are also known for their great customer service which is why they have earned the number 1 spot on our list of best ac manufacturers from consumer reports.
Pros
Best central air conditioners.
Moderate Price Range
Trane offers reliability and value.
Single & Two Stage Units
High Energy Savings
Tax credits
Variable capacity unit
Great customer reviews
12 year compressor warranty available
Cons
Lennox's high-end unit is much more efficient with a 26 SEER against Trane's 22, but the cost difference is huge as well.
Manufacturers that do not pre-screen installers have created an uneven playing field for HVAC manufacturers. Distribute to homeowners.
Louder than comparable units.
Tax Incentives
The tax incentives for central air conditioners have been one of the biggest factors for why people decide to buy this type of ac unit over other types. This is especially true for homeowners that currently have an older system on their home or a completely different type of central ac unit, as they can possible qualify for a tax credit worth up to $500! The government will give you tax credits if your new ac unit has an Energy Star rating of 13 or above. An Energy Star certified system also means that your new air conditioner will be more energy efficient and use less electricity as a result, compared to older systems! You should make sure to check with your local homeowner's tax services before replacing any ac units on your home so you can start saving as much money as possible on your central air conditioner!
Warranty on Units
Why is your ac warranty important?
When you buy a new air conditioning unit from any ac manufacturer (trane, carrier, york etc) your warranty is the company's commitment to repair or replace your equipment if you find an issue after installation. While all warranties are worthwhile, there are some companies that do it better than others. A 5-year warranty is considered average in the industry but 10 or 15 year warranties make it less likely that you'll have to spend extra cash over the life of your unit. This is especially true if your ac manufacturer offers a labor warranty as well. Quality and durability aside, sometimes there are installation mistakes or other things that go wrong after setup and a company with fewer hoops for you to jump through will be much more desirable than one that makes you jump through a ton of them.
There are only a few central ac manufacturers that offer the best warranties including: Trane, Carrier, Lennox, Rheem and York.
It is also very important to have an ac company that offers great customer service after your installation so if you do have an issue, the company will be able to help you in a timely fashion. Some brands are better than others at this and we suggest that you choose wisely when choosing your manufacturer!
Our Conclusion
Altogether depending on the price and overall value you will get from these brands from the buying guide. Trane has proven to be one of the best central air conditioner manufacturers for us and we hope that you can find this article helpful in deciding which ac brand is right for your home.
Would you like a free estimate?
give us a few details to get started
Stay up to date
with the lastest information