Summer AC Tips
By: Garrett Denmark
Date: Jul 13 2022
Similar Articles
In this blog, we'll explore why you should hire a landscaping service, what to look for when hiring a professional, and tips for saving money on landscaping projects.

In this blog, we'll explore why you should hire a landscaping service, what to look for when hiring a professional, and tips for saving money on landscaping projects.

Outdoor garden lighting is a great way to add a touch of beauty, elegance, and charm to your outdoor garden space.
Summer AC Tips
With the summer months comes higher temperatures and more strain on your air conditioner to keep your home cool. During the hottest months homeowners many find themselves sacrificing comfort, in attempts to save money on their electric bill. However, there are a lot of different options you can choose to escape the summer heat without spending too much on cooling your house. Simple summer ac tips to keep cool and lower your energy bill include cleaning your air conditioner unit often and replacing your air filter. Another great tip to help keep the cold air in and cut down on cooling cost during the summer is checking your doors and windows for drafts. One of the most important ways to save money with your air conditioner is getting preventative and routine maintenance. This article will cover air conditioning tips to keep cool during the hot summer months.
Clean your Air Conditioner
Some summer ac tips might sound like a "too good to be true" solution to saving money and making your home cooler, but they really can be that simple. Cleaning your air conditioner can improve the energy efficiency of your unit and indirectly lower your homes electric bill. Making sure your central air conditioner is clean ensures the air conditioning efficiency and helps save more money while improving indoor air quality.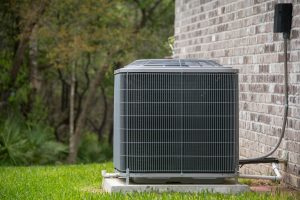 Steps to cleaning your air conditioning unit
turn off power to the air conditioner. You can do this by turning off the air conditioner breaker at your breaker box or directly at the unit.
take the protective cover or top off your unit. Depending on your air conditioning this might require a drill or tool.
remove debris from the bottom of your unit. Things like fallen leaves, twigs, and lawn clippings can make their way into you AC unit over time. Removing these items are the first step to actually cleaning your AC .
From inside the air conditioner spray the "fins" with "coil cleaner", a AC safe chemical that helps break down built on dust and dirt, and let it sit for about 10mins.
Throughly rinse the coil cleaner from the fins with a hose. Do not use a pressure washer or strong jet setting, because this could potential bend the fins or damage the coils.
Put the protective cover back on your unit.
Turn your air conditioner power back on at the breaker
Clean or replace your Air Filters
One of the tips to help maximize the efficiency of your air conditioner is to replace or clean your air filter. Some air conditioners have reusable air filters that are supposed to be removed rinsed with water or vacuumed, then put back in the air conditioner. Other air conditioners have air filters that are meant to be removed when dirty, thrown away, and replaced with a new filter. Staying on top of cleaning or replacing your air filter is a great way to help your AC with higher temperatures during the summer. Be sure to turn off your air conditioner before removing the air filter to prevent dust from entering your unit. A clean air filter helps your AC get proper airflow and provide cool air to your home.
Preventative maintenance
The easiest way to stay cool during, the highest temperature in, summer is to be proactive with maintenance. Making sure your air conditioner works properly before it gets too hot outside ensures cold air and energy savings for the season. Preventative maintenance ensures that your cooling system is energy efficient while still helping you save money on cooling costs.
What is preventative maintenance?
Also known as a "tune-up", it is maintenance that should be done at least annually to ensure your air conditioning system is more energy efficient, which could help you save money during the summer heat.
bhild has two offers for "tune-up" services for air conditioning systems. The "basic tune-up" service includes checking refrigerant levels, fan/motor/fuses/compressor, and flushing drain lines. bhild also offers a "premium tune-up" which goes more in depth cleaning coils, filters, and drain pan/lines. Both services can help your AC preform more energy efficient and make you feel cooler during high temperatures in the summer heat.
What to do when preventative maintenance is not enough?
Sometimes routine maintenance is not enough for an old condenser unit to keep up with the higher temperature that comes with extreme heat during summer. In this case a client should consider a new air conditioner to replace their old or broken air conditioner. New air conditioners have smart thermostat. The programmable thermostat feature allows the air conditioning system to save energy while staying at the ideal setting and right temperature inside. While getting a new AC does not sound like the best of tips for saving money, the energy savings and indirect lower cooling bills can make up most money spent on the new system in the long term.
Check your doors and windows to keep cool air in
Not all money saving air conditioning tips involve your AC directly. Making sure doors and windows are not unknowing open or cracked can help your AC work better. By closing windows and doors you keep the hot air out and the conditioned air in, cutting down on your energy use and keeping the room cool.
Other indirect AC tips to make sure your doors and windows are helping your AC against the heat
Seal air leaks at the bottom of doors and around windowsill with products like weather stripping. Sealing these gaps will prevent drafts and airflow keeping the hot air out which helps you save money
windows also let in sun increasing the room temperature. Applying things like temperature control films or hanging proper curtains can block out the sun and heat helping your AC save energy.
Would you like a free estimate?
give us a few details to get started
Stay up to date
with the lastest information